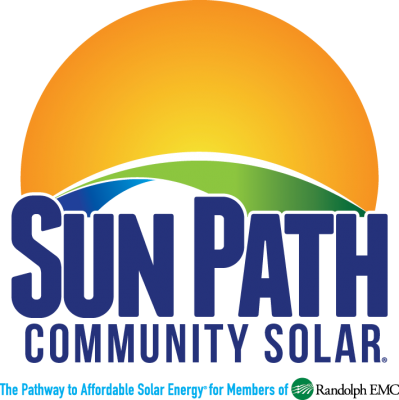 As your trusted energy provider, REMC is proud to offer members a solar energy option beyond the traditional, on-site home installation. Participating in community solar is a way for members to utilize locally produced, clean energy to help offset their carbon footprint. And because it's a community-shared resource, participants can get the exact same benefits on their electric bills for a more affordable price.
| MONTHLY SUBSCRIPTION | FULL-TERM SUBSCRIPTION |
| --- | --- |
| $2.85 per panel | $491 per panel |
| Members pay a monthly per-panel subscription fee and receive a credit for the amount of the energy produced on the same bill. A one-year commitment is required, which renews annually. | Members pay a one-time, up-front fee per panel for the rights to that panel's energy output. A credit for the energy produced will post to each bill for the next 20 years.  |
---
How Does It Work?
Instead of installing, maintaining and retaining ownership of their own solar energy system, members subscribe to the energy produced by the SunPath Community Solar panels. Participants are then credited monthly for energy produced by their panels based on the cooperative's published Solar Energy Credit at the time of billing. Subscriptions are available exclusively to Randolph EMC members on a first-come, first-served basis and members may subscribe to any number of available panels they wish.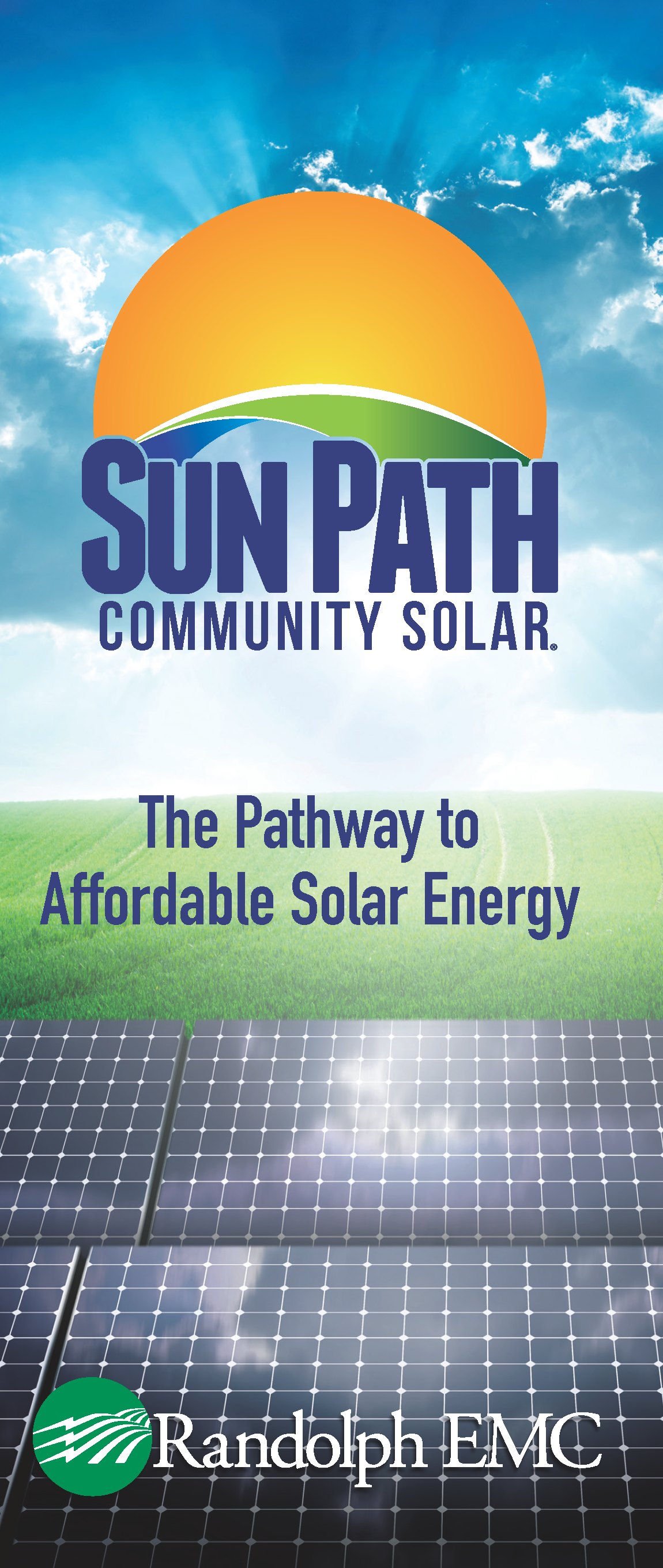 Some Advantages of Community Solar 
More affordable than on-site installation
No changes to your property
Maintenance free
No red tape with zoning restrictions or homeowners' associations
Get the most out of the sun's potential with prime placement at our site
Perfect for renters who want to be involved with renewable energy  
ANNUAL SOLAR PRODUCTION PER PANEL

Kilowatts Per Panel
0.288 kW
Average Production
4 hours / day
Average Daily kWh Production
1.152 kWh
Average Annual kWh Prodution
420.48 kWh
2018 Solar Energy Credit Rate
3.9¢ / kWh

TOTAL ANNUAL BILLING CREDIT*

$16.39

*Production amounts are estimated and will vary based on sunlight
How Does Community Solar Compare with an On-Site Residential Installation?
Community solar eliminates the expense of purchasing, installing and maintaining your own solar energy system while giving you the same benefit on your electric bill. The typical size of a residential system is at least 3 kW. Here's a conservative comparison of the estimated installation costs associated with both home and community solar installations for a 3 kW system:
3 kW SOLAR ENERGY SYSTEM INSTALLATION COST COMPARISON
|   | Home | Community Solar |
| --- | --- | --- |
| Panels Required for 3 kW System | 11 | 11 |
| Price Per Panel | $950* | $491 |
| Total Installation Cost of Panels | $10,454 | $5,401 |
*Estimated home installation costs based on data provided by National Renewable Energy Laboratory. Member may qualify for 30% Federal Tax Credit, which would yield a home installation cost of $7,315.
To subscribe to SunPath Community Solar or learn more about the program, give us a call at 1-800-672-8212 or email Brooke McNeill at Brooke.McNeill@RandolphEMC.com. 
Frequently Asked Questions
To provide a viable and affordable option for members to participate in renewable solar energy on a voluntary basis.
SunPath Community Solar is available for any REMC members interested in participating in renewable solar energy.
No, panels and equipment are located adjacent to REMC's Asheboro office. Randolph Electric is responsible for operating, maintaining, and insuring the array for the 20-year life of the project.
No, you are not purchasing solar panels, you are subscribing to the production output of a solar panel.
There are 378 solar panels. Each 288-Watt (.288 kW) panel will generate around 420 kWh per year.
A line item showing the production amount for the number of panels in your subscription will be presented on your monthly bill, along with the credit amount based on the published Solar Energy Credit at the time of billing.
Participants will also receive access to a web portal that monitors the solar farm's production 24 hours a day, 7 days a week. 
If a member moves within the REMC territory, they can transfer their solar credits to their new address. If they leave the REMC territory, they can transfer (sell) their panel(s) back to REMC.
The solar project will be evaluated as the 20-year life approaches to determine if it is still a viable project. If it is deemed a viable project and is able to operate effectively, REMC has the option to offer an extension of the member agreement.