Levelized Billing
Want to smooth out most of the fluctuation in the amount you pay for your monthly electric bill and not worry about a settle-up month? If so, sign up for Levelized Billing. You qualify if you have been a Randolph EMC residential member for at least 12 months and have a good payment history.
Levelized billing prevents drastic changes in your bill, even during the coldest or hottest months of the year. A levelized bill averages the previous 11 monthly bills and the current month's bill. 
Because the levelized billing amount is recalculated each month based on a rolling average, the need to settle up balances annually is eliminated. Reconciliation of your account will be necessary only if you move or decide to stop participating in the program.
If Randolph EMC has been providing electricity to your service address for at least one year and your account is current, you are eligible to participate in levelized billing. We will simply calculate your levelized payment based on the average billing for your home.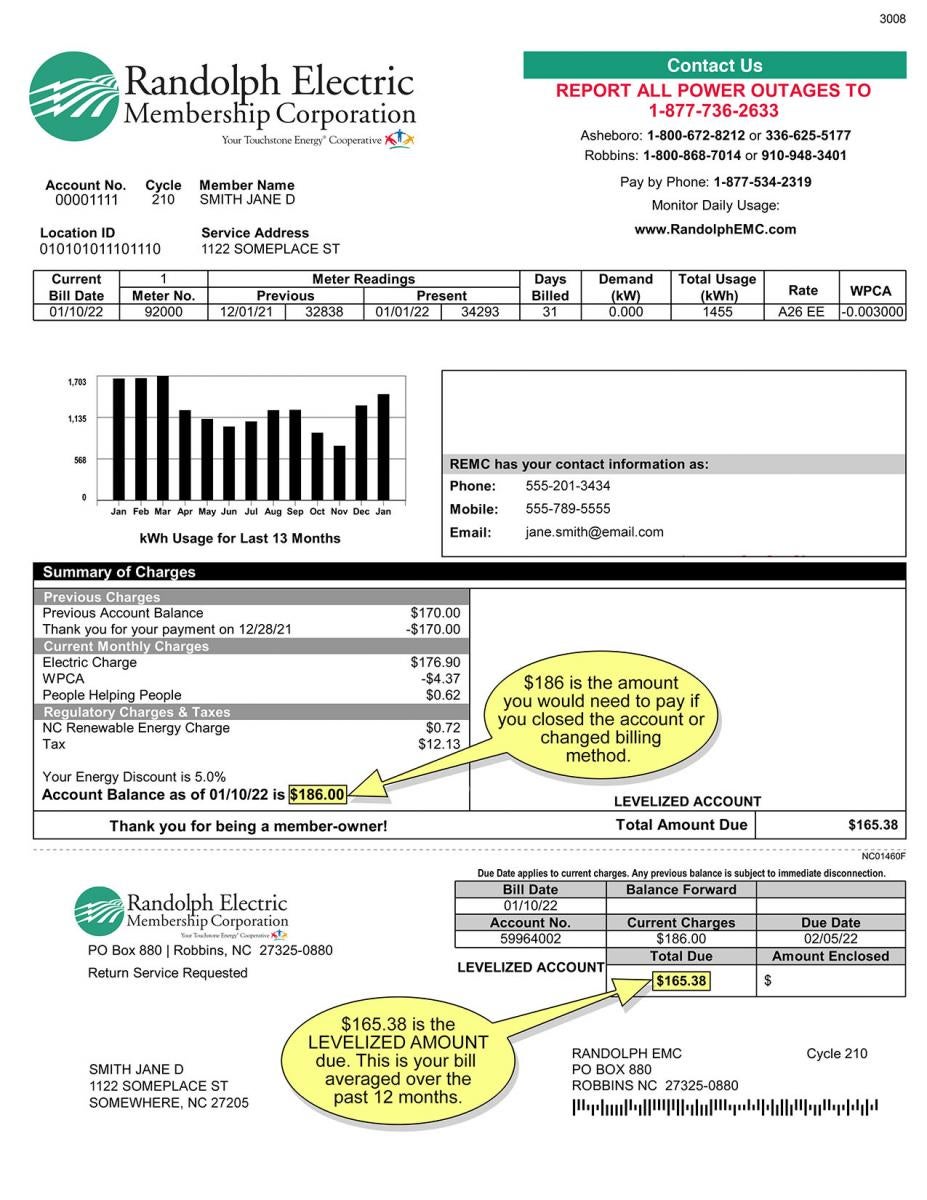 Interested in participating?
If you have a log-in for the Member Portal Click the button below
Or
Submit the form below to have a representative contact you about this program or give us a call toll-free at 1.800.672.8212 to speak with someone now.