An automatic outdoor security light from Randolph EMC can provide safety and convenience for your home, farm or business.
Low cost - You can protect your home and property for less than $10 per month. No additional electrical usage – the monthly charge includes all electricity needed to operate the light.
Free bulb replacement and maintenance - No need to wonder how to reach the bulb to change it. Randolph Electric personnel will replace bulbs and make all necessary repairs.
No light switch to remember - The light comes on at dusk and to goes off at dawn.
Safe and secure - A security light gives you the peace of mind that comes with a bright, dependable light.

Unless otherwise specified, lights are mounted on new wooden poles. Fiberglass or steel poles, non-standard pole lengths, and other light types are available for an additional monthly fee. See Randolph Electric's rate schedule for additional information.
Standard Street Lighting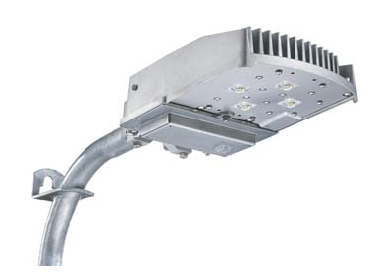 Our Standard LED security light.
Decorative Lighting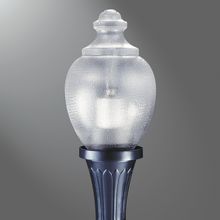 The Acorn tastefully compliments roadways, parks, and residential roadways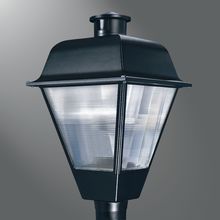 The Traditionaire tastefully complements the architectural and environmental design of estates, parks, hotels, restaurants, apartments, churches, institutions and roadways.
NOTE: 3-year Service Agreement required on new installation of non-standard security lights  
Please call or email us for more information concerning outdoor lighting or to apply for an outdoor light.