Providing Randolph EMC member-owners with transportation cost and energy savings that doesn't cost the earth
There's a growing trend toward electric vehicles, and Randolph EMC is here to help EV owners plug in to savings! We developed the REVUP pilot program to help the cooperative determine the impact of electric vehicles on the electrical grid, the potential benefits of chargers, energy load comparisons and rate effectiveness. The REVUP pilot program is comprised of two components: a rebate for purchasing a Level 2 Charger and a 3-tiered time-of-use rate.
Incentives for Electric Vehicle Owners
Randolph EMC is offering one $500 rebate incentive for Level 2 charging stations to each member who participates in the REVUP Pilot program. 
This offer is limited to the first 50 REMC residential members to sign up for this program.
To qualify for the rebate, member-owners must be a registered owner of an electric vehicle, purchase and install a Wi-Fi connected Level 2 Charger and agree to share the data collected by the Level 2 Charger.
Plug N2 Savings Rate

Charge your electric vehicle at the right time of day and save both money and energy!
This rate is meant to encourage members to use electricity during off-peak times to avoid increasing load during times when energy is more expensive.
The following chart shows a comparison between the Plug N2 Savings rate and our regular general service residential rate: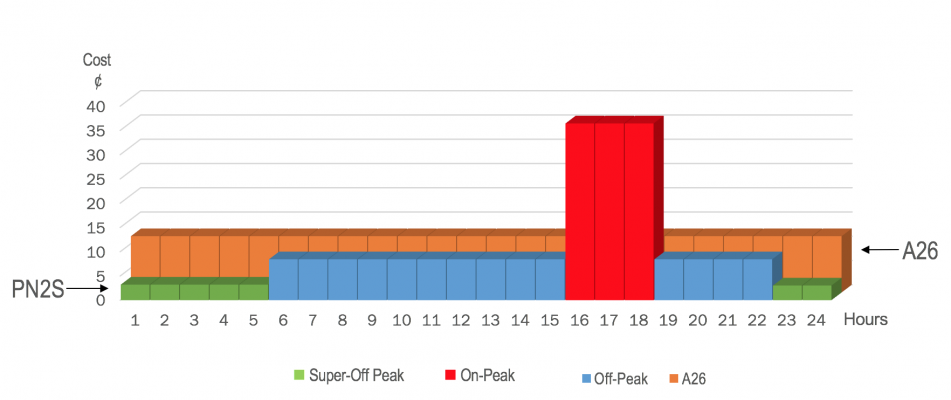 See the Plug N2 Savings Rate Schedule (A-TOU-PEV) Here
Low-Interest Financing for Your EV Through ElecTel
As part of  your Randolph EMC membership, you're eligible to join ElecTel Cooperative Federal Credit Union! With this valuable member benefit, you'll have access to outstanding financing programs, higher savings rates, lower loan rates and fewer fees than you'll find at most other financial institutions. Membership is open to Randolph EMC members and their families.
Full access to services once you've joined the credit union
Join for as low as $1
All banking interactions can take place online or over the phone, so no need to have a local branch