Asheboro, NC - Two local students practiced alongside athletes and coaches from top-ranked college basketball programs this summer, thanks to Randolph EMC's Touchstone Energy Sports Camp scholarships.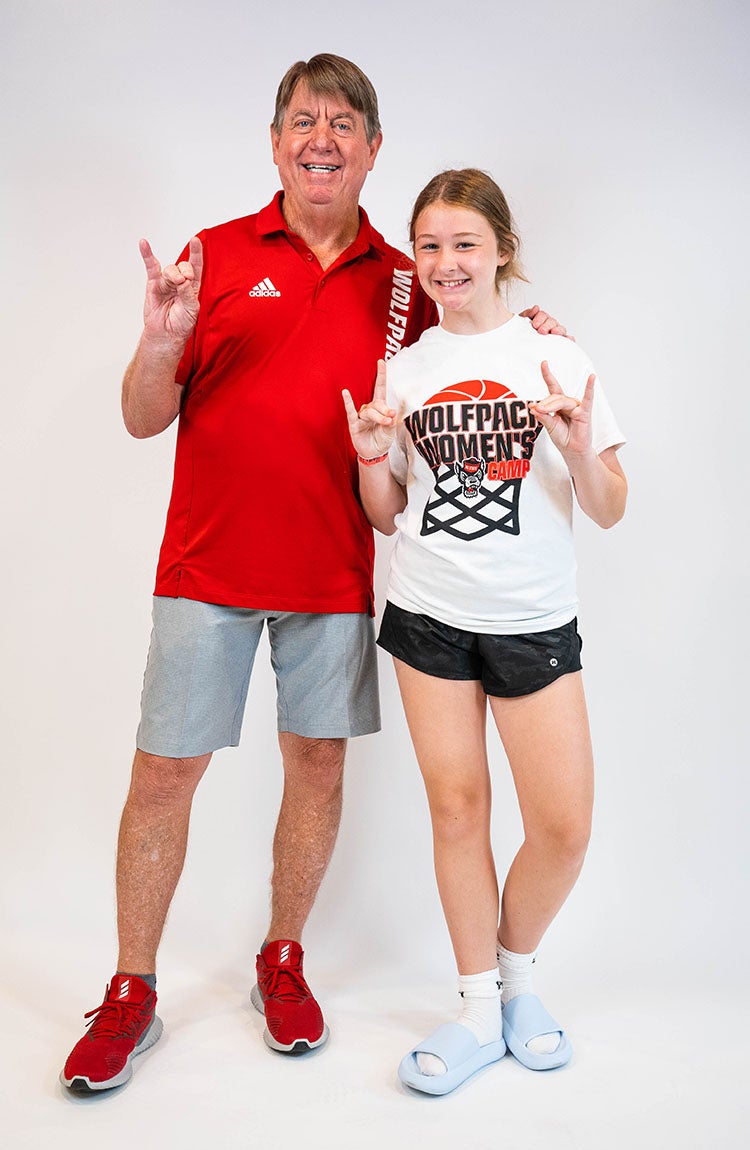 Anna Hamilton and Coach Wes Moore
Anna Hamilton and Kayla Hinton from Southwestern Randolph Middle School attended the Wolfpack Women's Basketball Camp at N.C. State University in Raleigh, led by head coach Wes Moore. The basketball campers enjoyed instruction from June 19-22, 2022.
"Anna and Kayla are outstanding students, athletes and community members," said Nicole Arnold, Communications and Public Affairs Manager at Randolph EMC. "We are proud to partner with N.C. State to help provide such a unique leadership and learning experience for our local students and future leaders."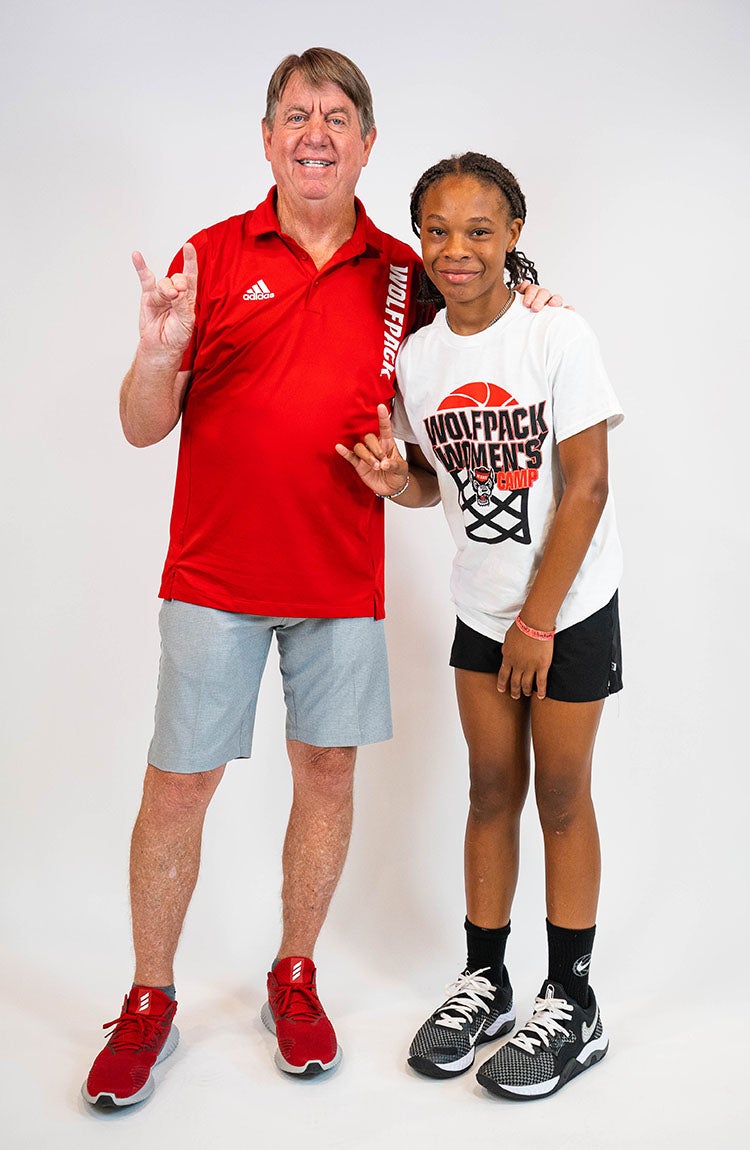 Kayla Hinton and Coach Wes Moore
The campers joined more than 50 electric co-op scholarship winners statewide at the camps, where they stayed overnight in dorms and experienced life as a college student. Coaches and student-athletes worked directly with campers to develop basketball fundamentals and practice skills such as teamwork that will help them excel on and off the court. 
Touchstone Energy Sports Camp scholarships are available each year as part of Randolph EMC's commitment to supporting youth and education in our community. Congratulations to Anna and Kayla for earning these scholarships and representing Randolph EMC at basketball camp this summer!